GLENBROOK FIRE STATION - ENGINE Co. 6
Address: 17 Arthur Place, Stamford, CT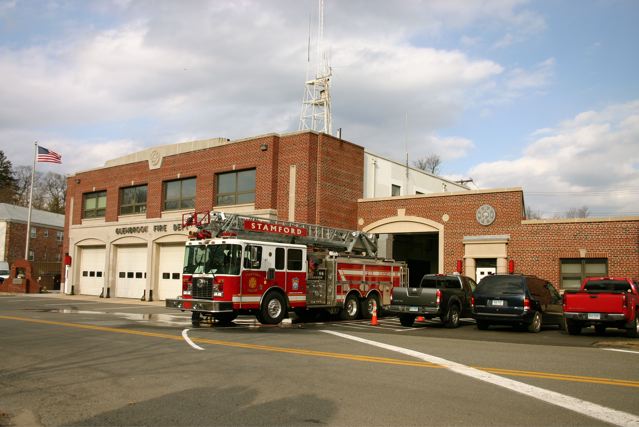 Engine Co. 6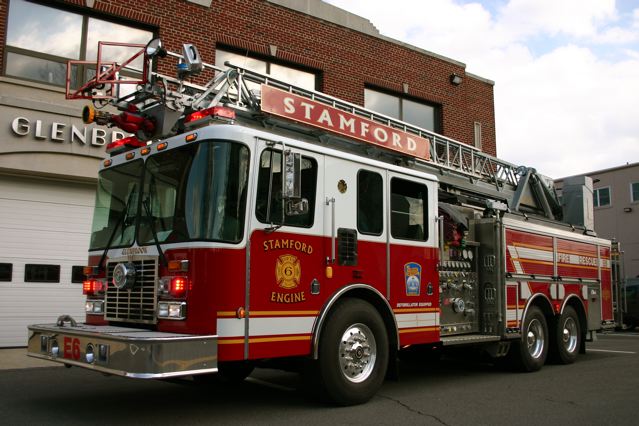 2007 HME Silver Fox - 75' RK Aerial Ladder
On January 2, 2008, Engine 6 was relocated to the Glenbrook Fire Station as a permanent Station assignment. The move was mutually agreed upon by members of the New Hope (Glenbrook) Fire Department, The Stamford Fire and Rescue Department, IAFF Local 786, and the City of Stamford. The relocation of Engine 6 was proposed to assist in reducing operating costs within the Glenbrook Fire Department. Previously, 9 career Fire Fighters were employed by the Glenbrook Fire Department. The change increased daily staffing from two (2) to four (4) personnel and allowed for the merger of the former 9 employees into the City of Stamford Fire and Rescue Department.
Glenbrook Volunteers respond from the Station along their City Fire and Rescue counterparts and operate Engine 32, Engine 34, Truck 31, and Utility 35.
The relationship between Stamford Fire and Rescue Fire Fighters and Glenbrook Volunteer Fire Fighters is an excellent example of Fire Service Professionals working in concert to assure the highest level of safety and protection to those who we serve!